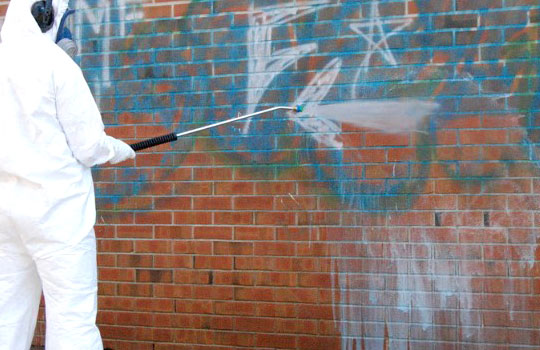 Graffiti is a problem that affects all of us. Whether it's on our own property or in an alleyway, it can be incredibly frustrating and harmful to have to deal with. Luckily, there is a service in Vancouver that helps remove graffiti from private property! Here's how it works:
Getting graffiti on your property:
Graffiti is a problem in Vancouver, and it's not just a matter of aesthetics. Graffiti can be a sign of neglect and crime, which are both serious problems that affect your property value.
So what do you do if graffiti has been sprayed on your private property? The good news is that there are several ways to remove graffiti from your home or business without spending too much money or getting into trouble with the law yourself.
Graffiti removal for private property:
We provide our graffiti removing service to properties that continue to use our services in Metro Vancouver, including Vancouver and the surrounding municipalities.
Our environmentally-friendly products mean no harsh chemicals or damage to your home or business during removal process.
The good news is that there is a great service to have graffiti removed from private properties. If you are looking for help with graffiti removal in Vancouver, BC, we can help! We offer a variety of services including pressure washing, power washing, cleaning and more. Please give us a call today to find out more about our services and pricing. Call Nelson (604) 644-9042 or visit our website at www.maintenancecrew.ca
Grounds Maintenance - Up to 7 Day Litter Cleanup - Lawn & Garden Maintenance - Janitorial Services - Graffiti Removal - Handyman Services
Our services include litter patrol, full gardening services, pressure washing, graffiti removal and handyman services. We currently render commercial & industrial maintenance services to properties throughout the lower mainland.
For More Details Call Nelson @ (604) 644-9042